Penne with Tomato Sauce & Parmesan
Its a pasta classic, rich tomato sauce served with penne and parmesan
Vegetarian Penne Pasta Bolognese
Penne pasta smothered in a vegetarian bolognese sauce
Bean Burrito
Chefs homemade mixed beans paired with exciting Mexican flavours and burrito rice wrapped and baked in tortilla. Vegetarian.
Sweet Potato Curry with Rice
Mildly spiced coconut milk-based sweet potato curry, deliciously served with fluffy rice. this is a beautifully warming vegan curry
Veggie Option
This is a veggie dream, hummus, crunchy carrot salad, couscous, sweet orange, and peppers. delicious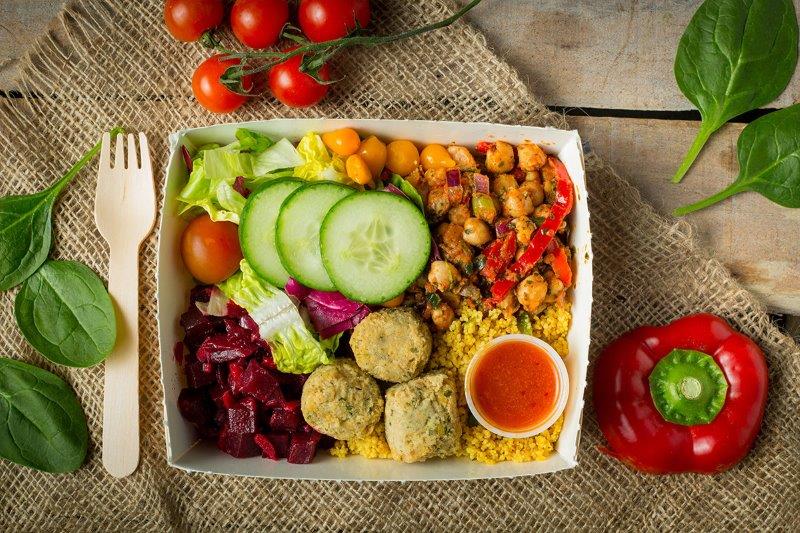 Veg Odyssey
Basil ciabatta, black olives, cucumber crumbly Greek cheese tomato onion in a light vinegarette, and a little mayo. Its a flavour sensation
Mexican Three-Bean Stew & Couscous
Chefs hearty 3 bean stew, rich coconut milk, and a warming fajita spice. This dish is served with couscous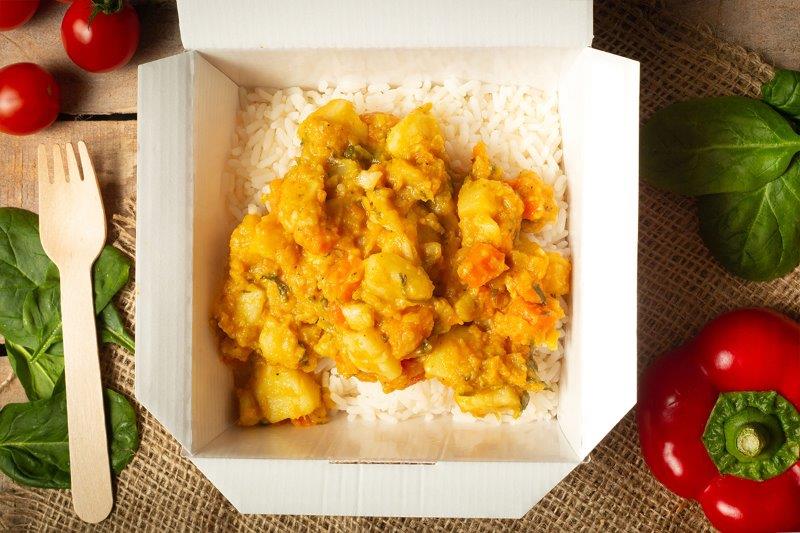 Pumpkin & Lentil Dahl with Rice
Our Vegan Dahl is amazing, creamy, lightly spiced. Packed with pumpkin and Lentil. served with fluffy rice.
HOW TO ORDER
FROM FOOD VILLAGE

DOWNLOAD THE FOOD VILLAGE APP
Download Food Village APP Free for iOS and Android Mobile Phones.

SIGN UP USING YOUR SCHOOL CODE
If you are unsure of your Schools unique code. Please contact your School.

SET YOUR MENU & PLACE ORDERS
Set your menu with over 200+ meals, snacks and drinks to choose from.

ENJOY HOT MEALS AT SCHOOL
Meals are prepared fresh each day by our talented team of chefs.