The new innovative School meal solution
Is your school looking to provide students with choice, value for money and convenience? At Food Village we pride our service on working together and linking with Schools across Ireland who are looking to offer an innovative solution for their school meal canteen service. We use space and energy-saving, state-of-the-art technology to provide a choice of over 160+ menu items from salads to hot meals to your students and teaching staff every day.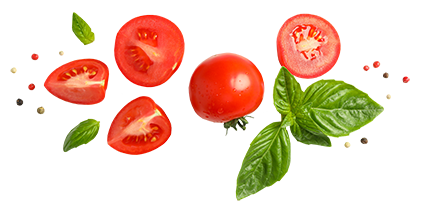 Why Schools Choose Food Village?
Food Village is an innovative new school meal service, created for Students. Students can enjoy fresh, hot, tasty & affordable meals at School every day with ease! Our team of chef's prepare fresh, nutritious, meals. We deliver these into School, heat and distribute to students and all at a very competitive price to the Studen. There is to date no other service as comprehensive as Food Village. We will work with your School on a menu, offering, service times, optional student subsidies and more.
CHOICE OF OVER 70+ HOT MEALS
Plus a range of healthy snacks, treats & drinks


INTEGRATED STUDENT SUBSIDY



Menu Choice & Flexibility






Supplied, Fitted & Maintained
Food Village supply, prepare, deliver and monitor our school meal service from start to finish

SIGN UP USING YOUR SCHOOL CODE
If you are unsure of your Schools unique code. Please contact your School.

SET YOUR MENU & PLACE ORDERS
Set your menu with over 160+ meals, snacks and drinks to choose from.

ENJOY HOT MEALS AT SCHOOL
Meals are prepared fresh each day by our talented team of chefs.
Good nutrition in childhood promotes growth, health, learning, and reduced risks for chronic diseases. A well-balanced diet is necessary for children to do well in school and lead healthy and productive lives. The school environment impacts the behavior,and thus the health and well-being of students. Children's choices depend on what is visible and easily accessible; seemingly small differences in the school environment can have large impacts on what children eat. The goal of Food Village working toegther with Schools is to develop, implement, monitor, and evaluate policies that offer a vision and framework for providing healthy meals as well as teaching about nutrition and the relationships between food, health, culture, and the environment.
Contact us to find out how your school can join the Food Village School meals revolution
Comprehensive on-site Staff
Allergy Protection Program
Browse through our Frequently Asked Questions to find further details on any aspect of our service you may have questions about. If you can't find an answer to your question please contact us.
ALLERGY PROTECTION PROGRAMME?
Data about our young population shows
approximately 5 – 8% of children show
some kind of allergic reactions to food.
Food Village offers an Allergy Protection
Programme, which allows parents or
students to assign a allergy directly to
their account. Once a allergy has been
assigned, our system removes the ability
to choose any meals or items that may
cause a problem for the child.
DELIVERY & HEATING?
All elements of the delivery service are supplied by Food Village driect to the School.