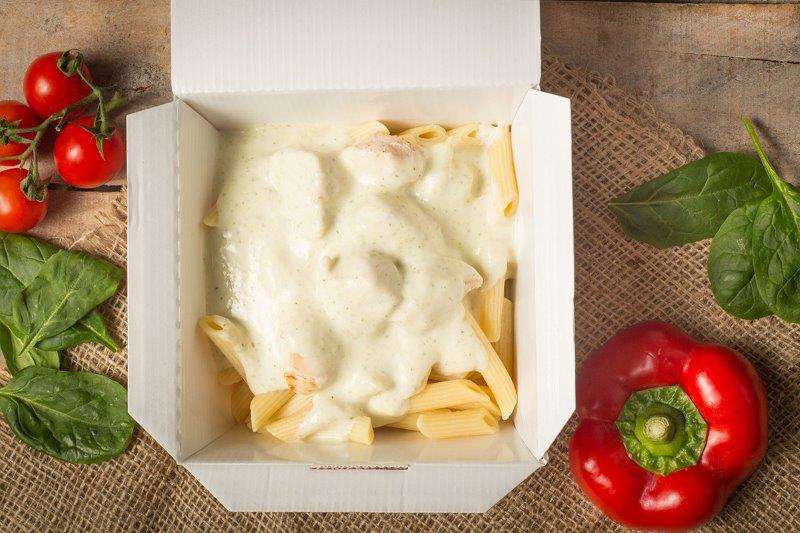 Chicken & Chorizo Pasta Bake
If you like a pasta dish that is meaty, a little spicy and bursting with flavour then this will be the pasta dish for you!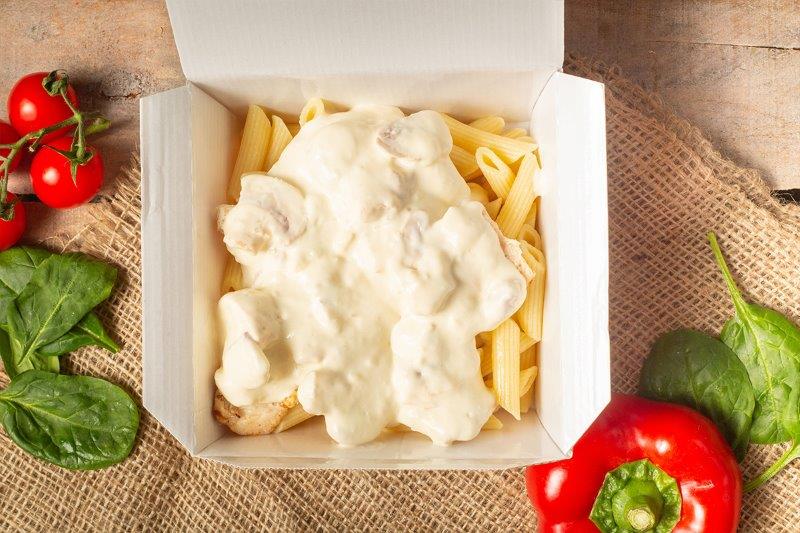 Chicken, Bacon & Mushroom Carbonara
Delicious & creamy carbonara, loaded with flavour, crispy bacon, mushrooms and Chicken breast
Penne Pasta with Tomato Sauce & Parmesan
Penne tossed in a rich and spicy tomato sauce, served with grated parmesan cheese.
Vegetarian Penne Pasta Bolognese
Bolognese is usually a meat-based sauce, but this version is vegetarian.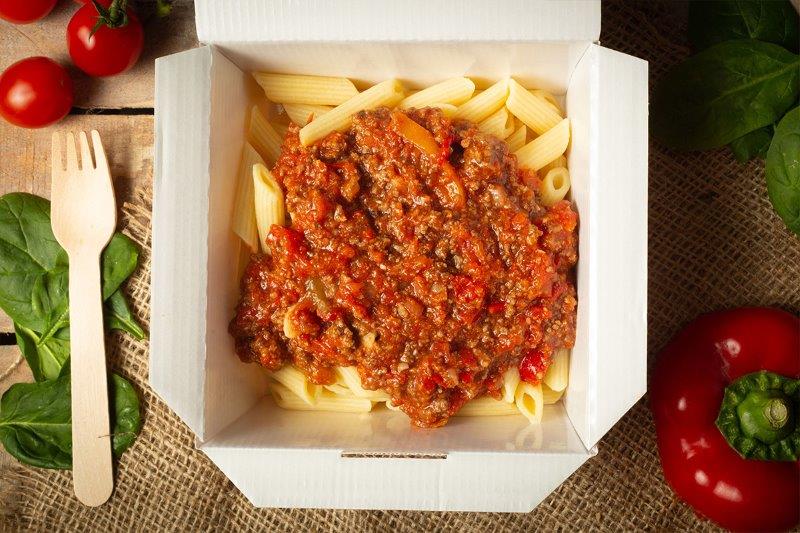 Penne Pasta Bolognese
A classic Italian meat sauce, is paired with penne. The ridged, tube-shaped pasta is perfect for holding onto the beef and aromatic flavours.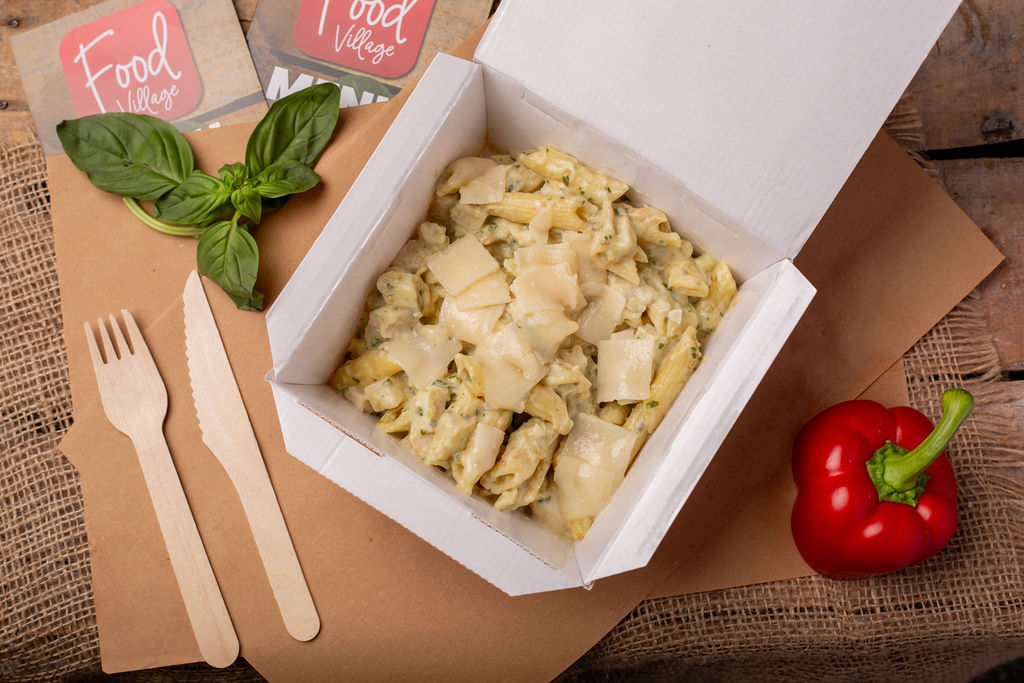 Chicken Pesto Pasta
This chicken & pesto pasta is made with tender, juicy chicken with a delicious basil pesto.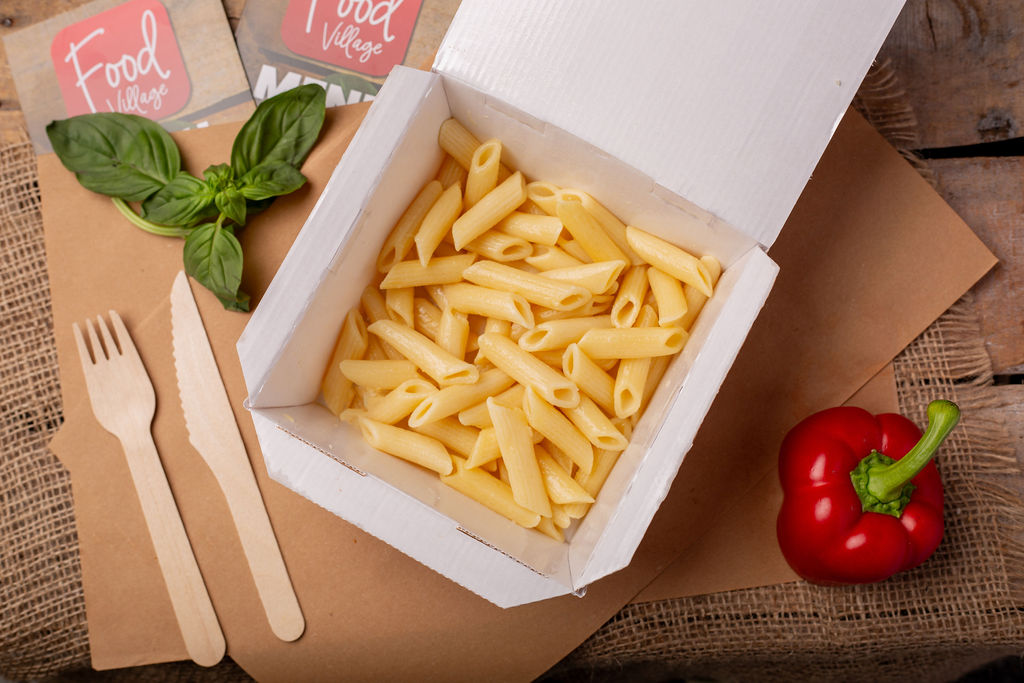 Buttered Pasta
This buttered pasta is simple yet delicious, making the already great pasta even tastier.
Homemade Beef Lasagne
Chefs' classic rich, saucy homemade beef lasagne, topped with red cheddar served with a side of Waffle Fries.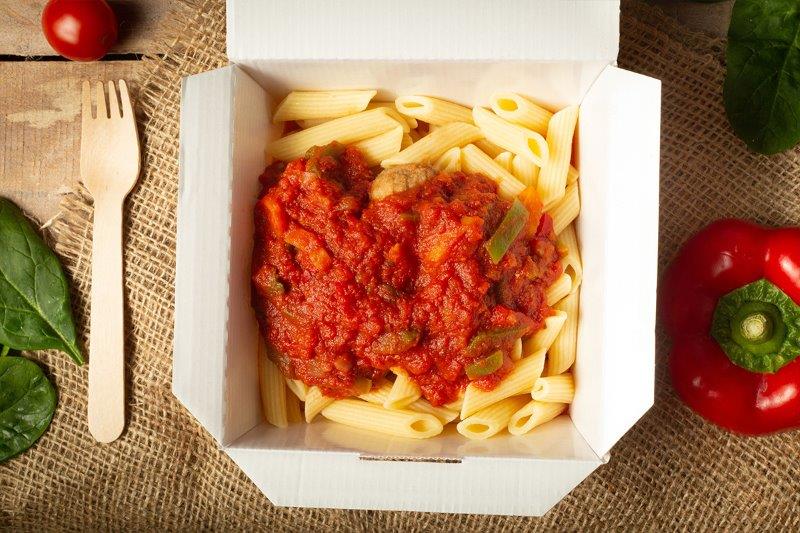 Beef & Pork Meatballs
Moreish pork and beef mince meatballs  served with a homemade tomato sauce. Great served over penne pasta.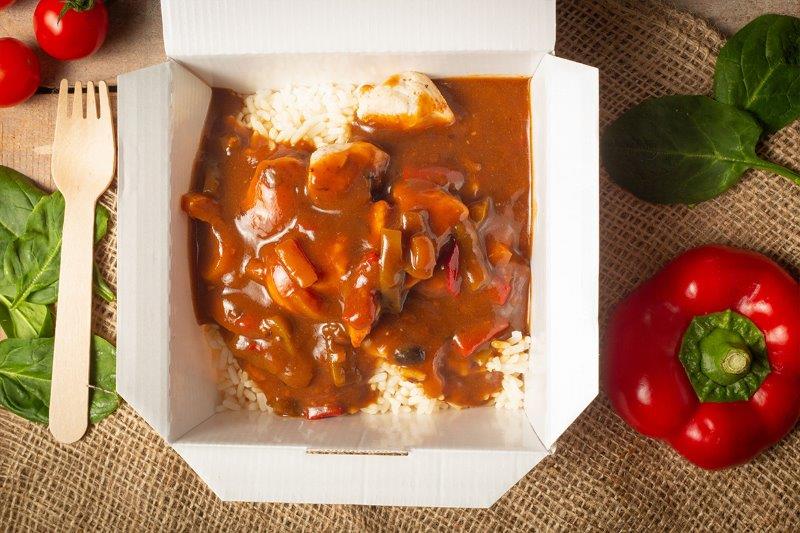 Chicken with Korean BBQ Saucee
Korean chicken bathed in a spicy, savory marinade spiked with soy sauce served over rice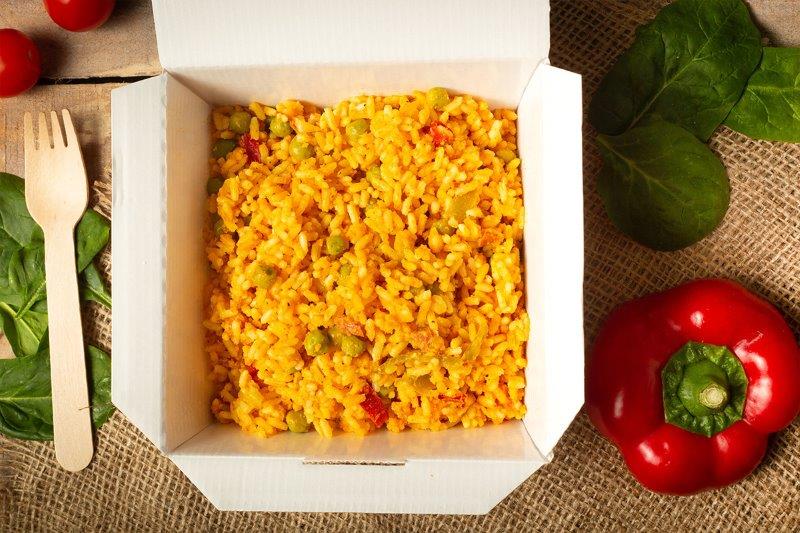 Chicken & Chorizo Paella
Traditional full of flavour paella with spanish chorizo, diced irish chicken, pea and peppers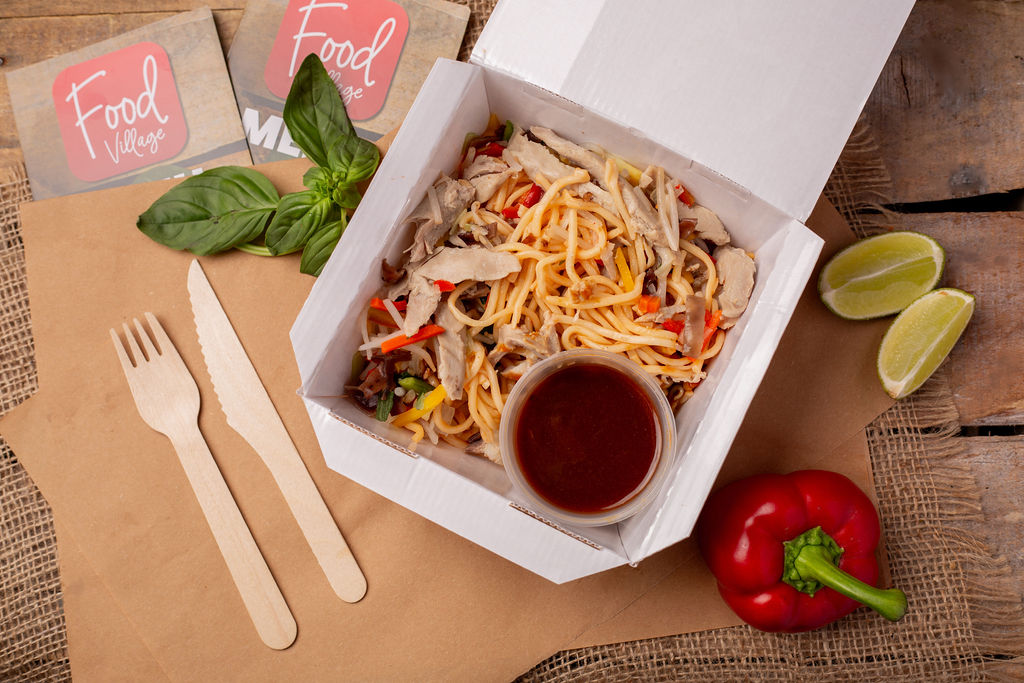 Duck with Noodles & Hoisin Sauce
Succulent duck breast served on stir-fried noodles and veggies in a rich hoisin sauce.
Chicken & Mushroom Risotto
A creamy Italian dish made with tender chicken breast & tasty mushrooms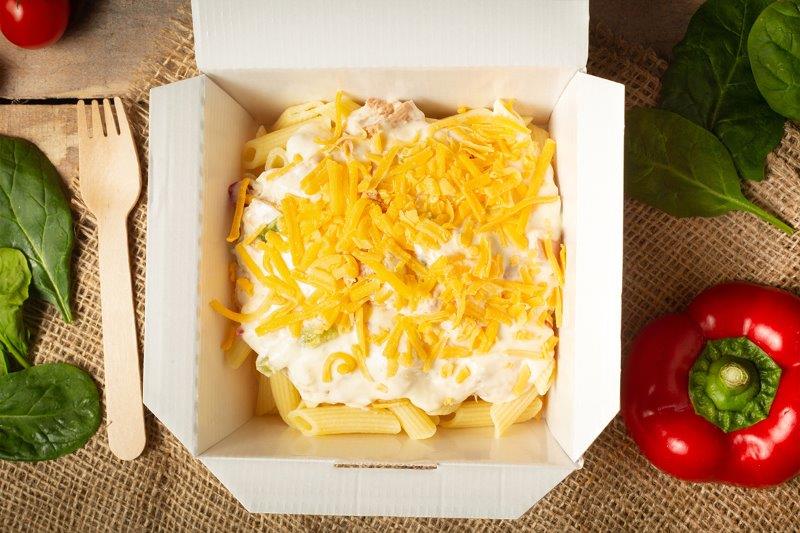 Tuna Pasta Bake
Creamy Tuna Pasta Bake – tuna with pasta, peas and sweetcorn in a a lovely creamy, cheesy sauce.
Beef & Rice Burrito
Classic beef burrito with Spanish rice, pinto beans and carne filling served with guacamole, cheese and sourcream
Sweet Potato Curry
Sweet potato and chickpeas, are swimming in a creamy coconut milk broth that's rich with Thai red chili paste and ginger served on a bed of rice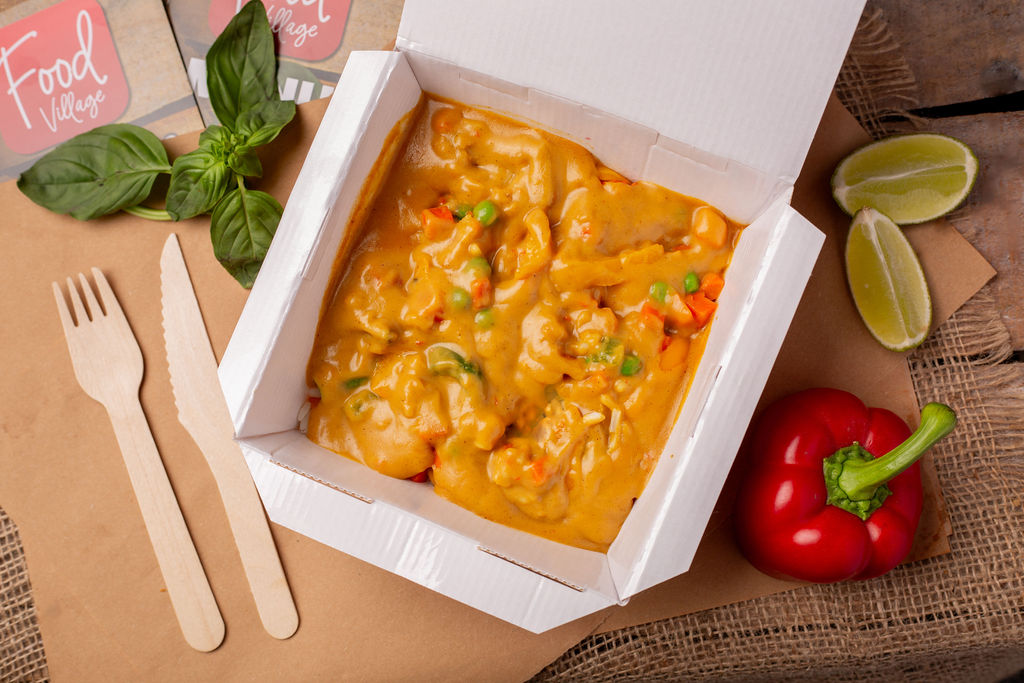 Vegetable Curry
Mixed Vegetable Curry that packs a flavour punch, loaded with veggies and made with an array of spices. Based on a Caribbean curry with a mild heat.
Chicken Tikka Masala
Chicken is marinated in a masala-spiced yogurt sauce, then simmered in tomatoes and coconut milk and ladled over steamed rice.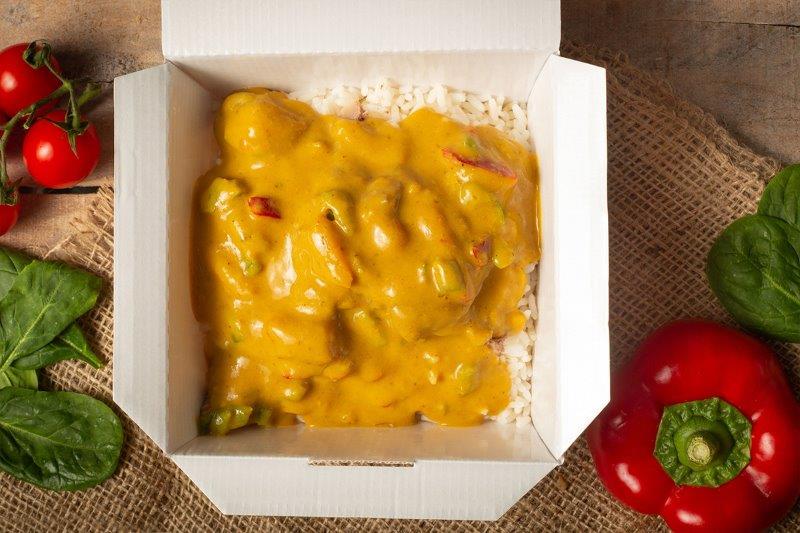 Chicken Curry
Tender chicken in a flavorful curry sauce served over white rice.
Katsu Chicken Curry
Traditionally hailing from Japan, this dish compromises of panko breadcrumb coated chicken in a thick curry sauce served on a bed of rice.
Chicken with Black Bean Sauce
This classic Chinese chicken recipe combines chicken in a tasty black bean sauce served over rice.
Bean Burrito
Chefs' homemade mixed beans paired with exciting Mexican flavours and burrito rice wrapped and baked in a tortilla.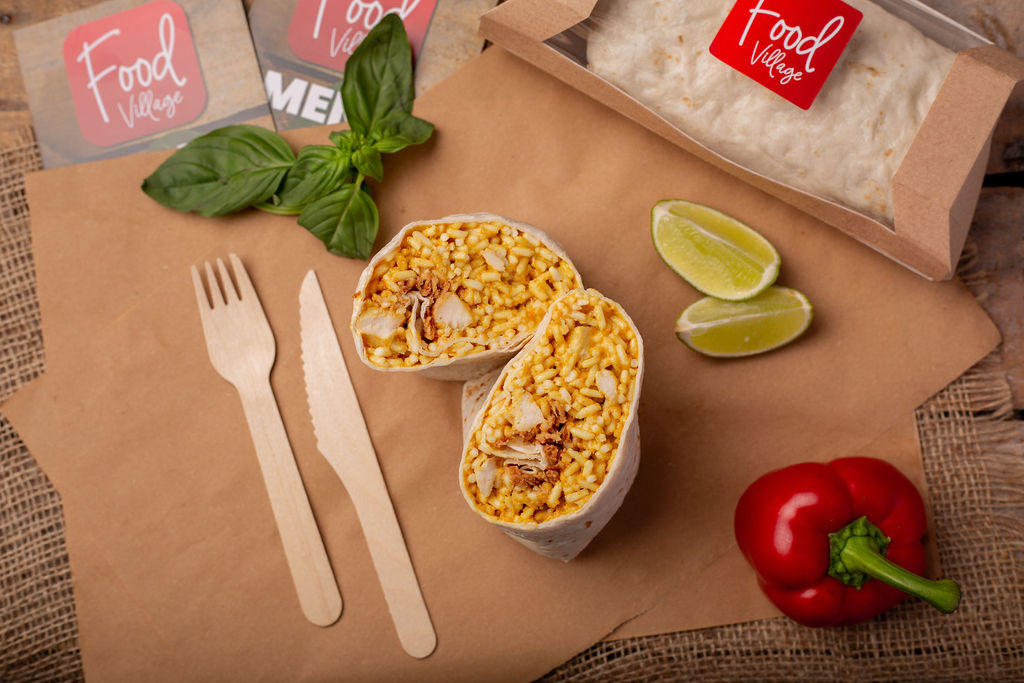 Bombay Chicken Burrito
A tantalising soft, warm tortilla crammed with a filling of curry-infused pulled chicken, rice and spices.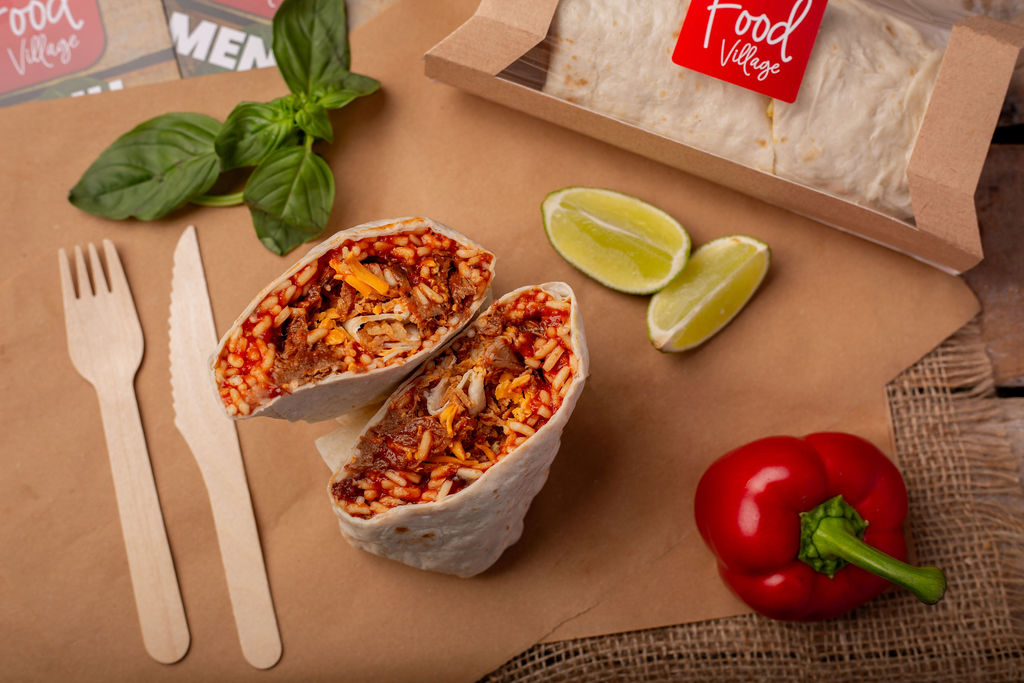 Beef & Rice Burrito
Classic burrito with slow-cooked diced beef, Spanish rice and pinto beans and served with guacamole, cheese, and sour cream wrapped in a flour tortilla.
Chili Con Carne
Spicy beef mince in a tomato sauce with red peppers, black beans, and red kidney beans, served alongside fluffy, long grain rice.
Skewered Piri Piri Chicken with Noodles
Tender and aromatic chicken marinated in piri piri sauce. A popular dish served on top of a bed of noodles with mixed vegetables. 
HOW TO ORDER
FROM FOOD VILLAGE

DOWNLOAD THE FOOD VILLAGE APP
Download Food Village APP Free for iOS and Android Mobile Phones.

SIGN UP USING YOUR SCHOOL CODE
If you are unsure of your Schools unique code. Please contact your School.

SET YOUR MENU & PLACE ORDERS
Set your menu with over 200+ meals, snacks and drinks to choose from.

ENJOY HOT MEALS AT SCHOOL
Meals are prepared fresh each day by our talented team of chefs.